Update #20 - A New Direction - April 1st, 2014
At Vlambeer, we believe in iteration. We believe in being brave enough to admit that something that you've spent a lot of time on needs to be something else, something better. Often, changing a project beyond recognition hurts, but often, it is for the best.
We want to talk about Nuclear Throne today.
It has been three weeks since our last update, and during these weeks we have been intently discussing the direction of the game. Our top-down roguelike-like, the little jam project we originally started as Wasteland Kings, has been an amazing source of inspiration and motivation for us. We want to thank our community for being so patient as we switched the game over to Game Maker: Studio.
This move was mostly made to facilite this new direction for Nuclear Throne. It is a direction very much inspired by some of our favorite games, games that we know gamers truly appreciate. It is also a brave new step for Vlambeer, a step away from the quite honestly outdated 2D look of our game. Our game deserves better, Paul's crisp pixel art deserves better, Jukio's amazing music deserves better, Joonas sound effects deserve better and Justin's illustrations deserve better. We realize this now.
We would like to announce that Nuclear Throne is now a First Person Shooter. People that own Nuclear Throne on Steam can access the game through the FPS_01Apr2014_Beta branch. To access it, restart and update your Steam client, then right-click on Nuclear Throne, select properties, Betas and then the correct branch.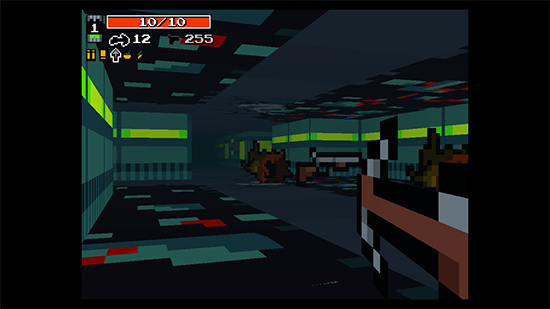 Notwithstanding this change in perspective, we will continue to update the game as usual, livestreaming every Tuesday and Thursday from 1PM CET to 5PM CET and updating the game on Saturdays.
Thanks for your support,
--
The Nuclear Throne Team

40
Rate up