Update #32 - Tiny Explosions - Week of June 20th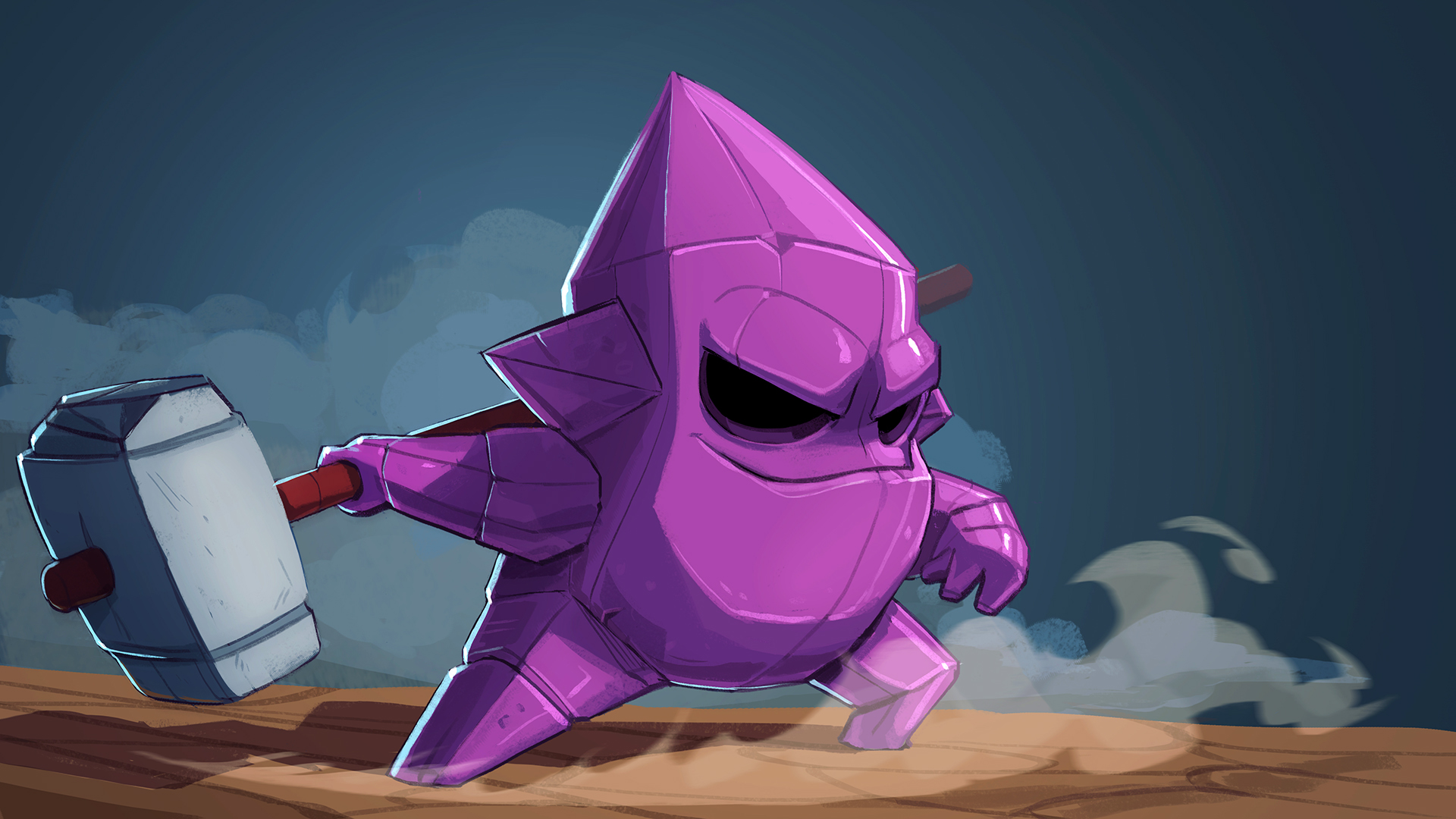 As the jetlag is wearing off, Nuclear Throne updates are getting back up to speed! We've got a whole range of different things happening this week.
Arguably the one we're most excited about, is the addition of small explosions. These do not only mix up the look and feel of larger explosions, they also allow us to introduce the brand new Crown of Explosions.
This Crown adds a tiny explosion to EVERY larger explosion spawned in the game. We've also spent some time revisiting the plasma weapons, resulting in a more interesting projectile behaviour & the deadly Plasma Rifle.
Speaking of revisiting, Paul's been working towards a bit of a new look for the Desert tiles. We also added a machine gun called the Pop Gun that shoots shotgun pellets instead of bullets. Anyway, that, and a lot of balancing and fixing!
Features
Tiny explosions.

Plasma Rifle.

The Pop Gun.

Got rid of the Crown of Life, replaced it with the Crown of Explosions(temp name).

Desert, Sewer & Pizza Sewer floor tile update.

Balancing

Chicken now dies quicker from being headless.

Crown of Guns spawns a bit more guns.

The way Plasma weapons work has been changed.

Several in-game explosions/explosive weapons have been changed to work with the new tiny explosions.

Explosions spread out a bit less.

Fixes

Music and ambiances are now stereo!

There should no longer be big squares appearing for a frame when you blow up walls.

Misc

Something happened to the bandits in the Frozen City.

Lightning Ball & Lightning Cannon got their own art.

New Torches in the Crown Vaults.
From the community
An amazing week in terms of fan stuff. Jukio got a fan tribute in the form of
a Beepbox rendering of the Desert Theme
[www.beepbox.co]
. Kakujo
has a theory about mutations
[www.kakujomics.com]
in his latest comic, while
Nuclear Footstool
[willpiddington.wix.com]
has a more nostagic comic this time.
In London, Nuclear Throne featured at
Radius Festival
[radiusfestival.com]
, with a
super jetlagged Rami answering questions about the game (around 03:38:00)
[www.twitch.tv]
.
Forum member Solid's challenge
rolled to its conclusion
with
Qinji taking home victory
. This week's challenge is
a bit flattering to J.W.
. We've also been having fun reading what people's
favorite hint texts are
.
We'd like to point out
McSwift101
[twitch.tv]
, who has been streaming Nuclear Throne with great frequency. Of course,
Sleepcycles had a good run cut down in the palace
by a telefrag. We should probably check into that at some point. TenguDrop
went slightly insane and cooked a crystal
during some rough runs this week.
Next week
So. Close. Almost. There. Next week is either big or small, and we honestly have no idea whether we can wrap this part of development up this week. We're going to try.
Anyway, feel free to have fun and get your hype on for the next update!

22
Rate up