Update #30 - Look at that Ally Animation! - Week of June 6th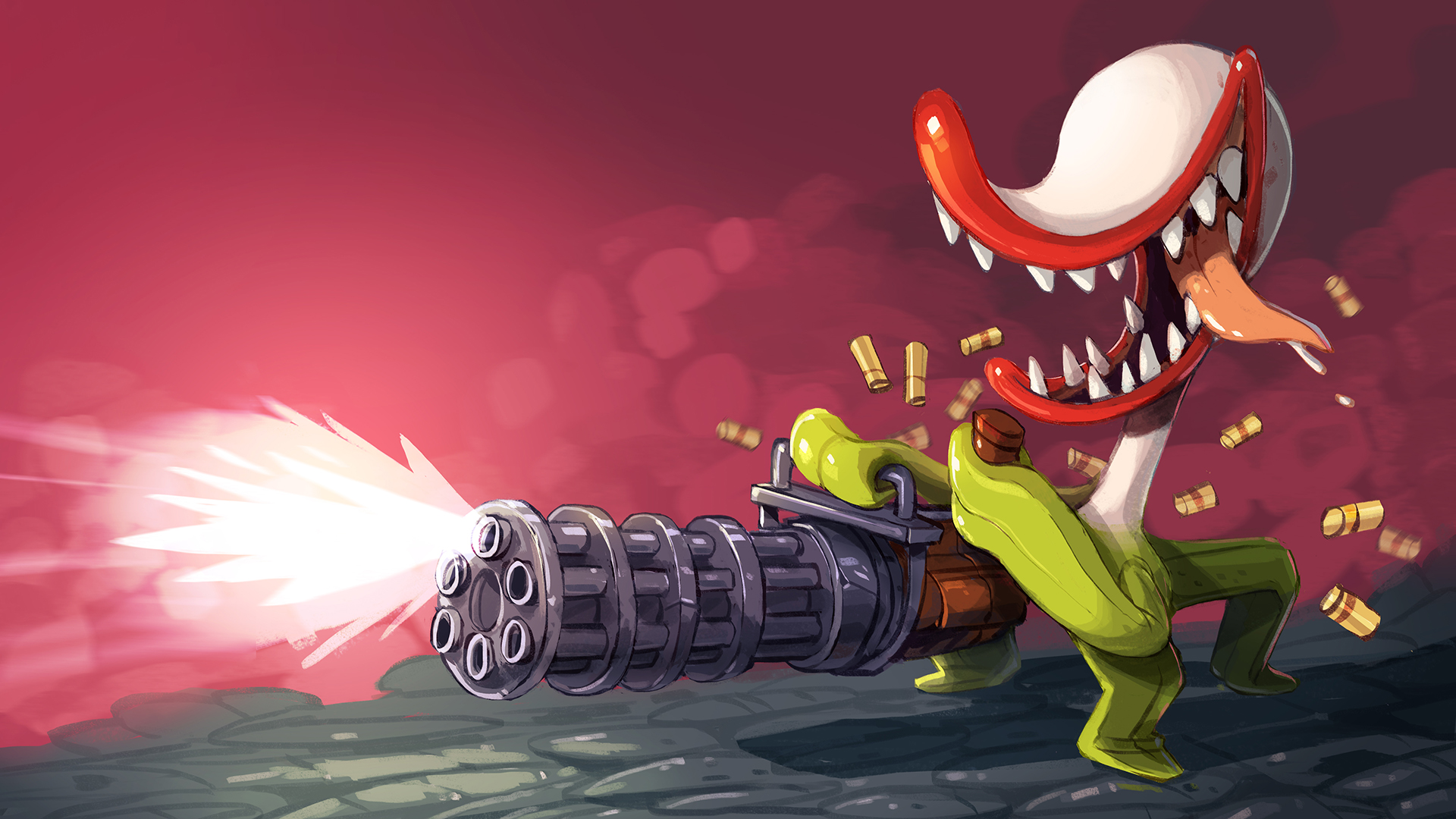 This may not be the biggest update, but we feel like it's worth it just for the incredible new Ally spawning animation Paul Veer made!
A lot of this week's work has been behind the scenes, but we've still been getting some substantial (mainly late game) things done.
Palace has gotten not just a graphical update, with new floor and wall tiles, and new props, but has also finally gotten it's very own algorithm. It is now no longer shaped like desert, and interestingly, Palace levels are now bigger than the other normal levels. To counter the increased amount of enemies spawned because of the bigger levels, the IDPD presence in Palace has been reduced a bit.
The weapons added last week now have proper graphics, and we've made the Alligators more visible for colorblind players.
There's also the Lightning Cannon now. It's an interesting high level weapon, as you'll notice that missing enemies with it can deal way more damage than direct hits.
Oh, one last little fun thing for those it applies to: Bosses now have more HP depending on what loop you're in. We'll probably take this out at a later point, so enjoy it while it lasts! ;)
Features
Allies now have a super sweet appear animation.

New floors, walls and props in Palace.

Palace levels are now bigger and have their own algorithm!

The Lightning Cannon.

New, proper art for the Blood Hammer, Smart Gun and Heavy Crossbow.

Balancing

Allies now last slightly longer.

Less IDPD spawns in Palace.

Heavy Crossbow bolt damage has been increased.

Bosses now spawn with more HP after each loop.

Fixes

Fixed an error caused by lightning spawned after death.

Fixed some palace prop positioning.

Fixed a typo in the corwn of haterd.

Tried working on some lag issues.

Misc

Allies now bleed instead of smoke.

Alligator colors have been changed for the colorblind.
From the community
There was a
very nice question about the music
that Jukio answered in-depth on the forum, and a
interesting discussion of which mutations are best
that we've been reading intently.
Forum member Solid has
a new challenge for you
, after this week's Rami RNG challenge turned out to be harder
than anybody could have expected
, with
Wizard eventually winning at the cost of a reasonable amount of self-control
[www.twitch.tv]
. Kakujo made us grin with a
tweet that made us consider talking to Nintendo here at E3
and
Tumblr user thesudz made a great drawing of Fish
[thesudz.tumblr.com]
.
SleepCycles
[t.co]
continues to stream super great gameplay and has reached episode 115 of his amazing Nuclear Throne series. Don't forget to check out
TenguDrop
for the weekly update video later during the week.
This Week
Next week we'll be occupied with E3 happenings, showing Nuclear Throne with Sony on PlayStation 4. We're super excited about that, but it also means we're basically swamped from Monday to Friday. It'll be a bit of a busy week with little time for actual development. We're getting close to wrapping up this part of development, we think, so we'll hopefully start making big strides again soon. We're working towards some cool things though, and hope to be able to show those to y'all soon!
Good luck, and enjoy the new Ally spawning animation!

12
Rate up