공식 그룹
Tales from Space: Mutant Blobs Attack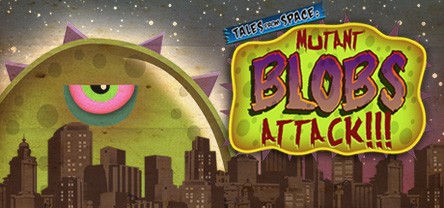 Guacamelee! Gold Edition
343 회원
|
48 게임 중
|
115 온라인
|
0 그룹 채팅 중
Tales from Space: Mutant Blobs Attack is a side-scrolling puzzle-platformer about a grumpy mutant Blob that escapes into the world and starts eating everything around him.
DrinkBox Studios Dev Blog

DrinkBox on Facebook

DrinkBox on Twitter

아래의 이미지 중 하나를 클릭하여 새로운 프로필 아바타로 만드십시오.
다음 2주간 이벤트 1개
모든 이벤트 시간은 자동으로 사용자 시스템의 표준 시간대로 표시됩니다.
모든 이벤트 보기