Virallinen ryhmä
Tales from Space: Mutant Blobs Attack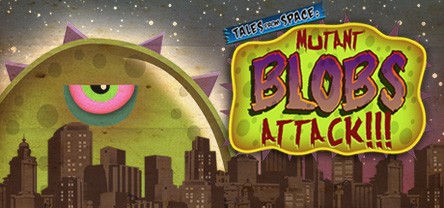 Guacamelee! Gold Edition
343 jäsentä
|
47 pelissä
|
113 paikalla
|
0 ryhmäkeskustelussa
Tales from Space: Mutant Blobs Attack is a side-scrolling puzzle-platformer about a grumpy mutant Blob that escapes into the world and starts eating everything around him.
DrinkBox Studios Dev Blog

DrinkBox on Facebook

DrinkBox on Twitter

Voit valita alla olevista kuvista uuden avatarin profiiliisi napsauttamalla kuvaa.
1 tapahtuma seuraavan 2 viikon aikana
Kaikki tapahtumat näytetään automaattisesti paikallisen aikavyöhykkeen ajassa.
Näytä kaikki