Offizielle Gruppe
Men of War: Assault Squad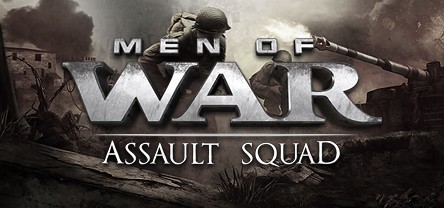 20,980 Mitglieder
|
1075 Im Spiel
|
3,730 Online
|
1 im Gruppenchat
Men of War: Assault Squad is the follow up to the critically acclaimed real-time tactics game Men of War.

Digitalmindsoft, the co-developing team of Men of War and Publisher 1C Company teamed up for this stand-alone expansion that will bring the series a huge step forward in all directions!

The game features an all new and unique 8 players Coop-Skirmish gamemode and a totally revised multiplayer experience!

Join our official company group!
Check out Call to Arms!
Men of War: Assault Squad - Official Website

Digitalmindsoft - Forum

1C Company - Forum

Klicken Sie auf eins der unten angezeigten Bilder, um es als neuen Profilavatar zu verwenden.
1 Event in den nächsten zwei Wochen
Alle Eventzeiten werden automatisch in Ihrer Ortszeit angezeigt.
Alle Events