Grupo oficial
Mount & Blade: Warband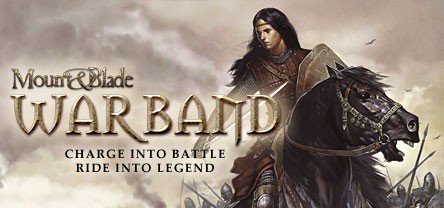 Charge into battle, Ride into Legend!
19,638 Miembros
|
2167 Jugando
|
5,923 En línea
|
3 En chat de grupo
The Official group for the Mount & Blade universe!
Come get news, info, and more about Mount & Blade, M&B: Warband, and M&B: With Fire and Sword.
Taleworlds Entertainment

Haz clic en cualquiera de las siguientes imágenes para convertirla en el nuevo avatar de tu perfil.
1 evento en las próximas 2 semanas
Todas las horas de los eventos se muestran automáticamente en tu franja horaria local.
Ver todos los eventos