Grupo Oficial
Mount & Blade: Warband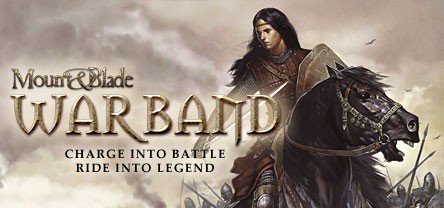 Charge into battle, Ride into Legend!
78,290 Membros
|
3172 A jogar
|
9,272 Online
|
0 No chat de grupo
The Official group for the Mount & Blade universe!
Come get news, info, and more about Mount & Blade, M&B: Warband, and M&B: With Fire and Sword.
Taleworlds Entertainment

Clica em qualquer imagem abaixo para torná-la no teu novo avatar de perfil.
1 evento nas próximas 2 semanas
Todas as horas dos eventos são automaticamente apresentadas no fuso horário do teu sistema local
Ver todos os eventos