Grupa oficjalna
Mount & Blade: Warband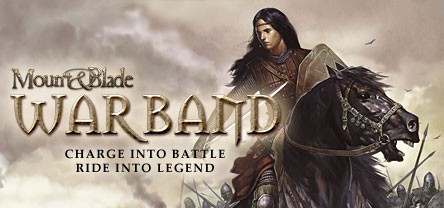 Charge into battle, Ride into Legend!
14,977 Członków
|
1421 W grze
|
4,469 Online
|
0 Na czacie grupy
The Official group for the Mount & Blade universe!
Come get news, info, and more about Mount & Blade, M&B: Warband, and M&B: With Fire and Sword.
Taleworlds Entertainment
Kliknij dowolny obraz poniżej, aby ustawić go jako nowy awatar dla profilu.
1 wydarzenie w ciągu 2 następnych tygodni
Wszystkie godziny wydarzeń są wyświetlane z automatycznym uwzględnieniem Twojej strefy czasowej
Wyświetl wszystkie wydarzenia