Virallinen ryhmä
Mount & Blade: Warband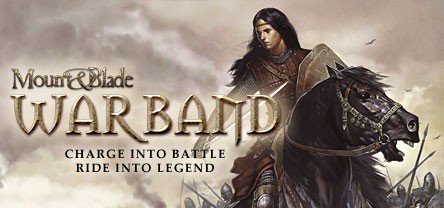 Charge into battle, Ride into Legend!
75,867 jäsentä
|
4330 pelissä
|
13,814 paikalla
|
0 ryhmäkeskustelussa
The Official group for the Mount & Blade universe!
Come get news, info, and more about Mount & Blade, M&B: Warband, and M&B: With Fire and Sword.
Taleworlds Entertainment

Voit valita alla olevista kuvista uuden avatarin profiiliisi napsauttamalla kuvaa.
1 tapahtuma seuraavan 2 viikon aikana
Kaikki tapahtumat näytetään automaattisesti paikallisen aikavyöhykkeen ajassa.
Näytä kaikki