Oficiální skupina
Mount & Blade: Warband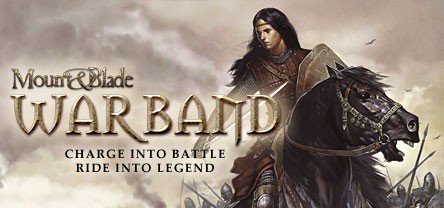 Charge into battle, Ride into Legend!
53,584 Členů
|
4367 Ve hře
|
11,944 Online
|
0 V konverzaci skupiny
The Official group for the Mount & Blade universe!
Come get news, info, and more about Mount & Blade, M&B: Warband, and M&B: With Fire and Sword.
Taleworlds Entertainment

Klepnutím na libovolný obrázek níže ho nastavíte jako nový avatar vašeho profilu.
1 událost v příštích 2 týdnech
Všechny časy událostí se automaticky zobrazují v místní časové zóně
Zobrazit všechny události