Grupo oficial
Mount & Blade: Warband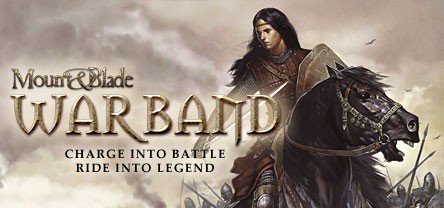 Charge into battle, Ride into Legend!
53,575 Membros
|
3328 Em jogo
|
9,900 Disponível
|
0 Na conversa
The Official group for the Mount & Blade universe!
Come get news, info, and more about Mount & Blade, M&B: Warband, and M&B: With Fire and Sword.
Taleworlds Entertainment

Clique em qualquer uma das imagens abaixo para torná-la o novo avatar do seu perfil.
1 evento nas próximas 2 semanas
Todos os horários de evento são exibidos automaticamente no seu fuso horário local
Ver todos