Offizielle Gruppe
Lords of Football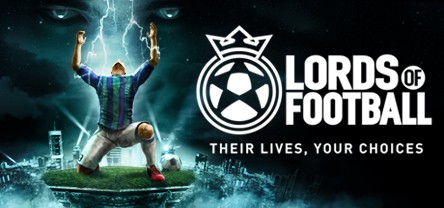 Lords of Football unite
1,305 Mitglieder
|
80 Im Spiel
|
203 Online
|
0 im Gruppenchat
Fuled by the love of football and everything surrounding the beautiful game, join the discussion and show us if you are a lord of football.
Lords of Football Official website

Facebook page

Twitter feed

Klicken Sie auf eins der unten angezeigten Bilder, um es als neuen Profilavatar zu verwenden.
Ever wanted more customisation options to create your Sunday league team, with players that look just like your family and friends? or maybe you just want to have a superhuman team that destroys the competition, now you can tinker and tweak your teams stats with Lords of Football's new Database Editor tool.
Data Base Editor Released!

Available right now through the latest free game update, the database editor tool allows yout to customise teams and even entire leagues to your liking. With the ability to change player personalities, facial features, Player attributes, stadium names and much more... you can now truly create the team of your dreams.

Kommentar verfassen
1 Event in den nächsten zwei Wochen
Alle Eventzeiten werden automatisch in Ihrer Ortszeit angezeigt.
Alle Events