Official Group
Krater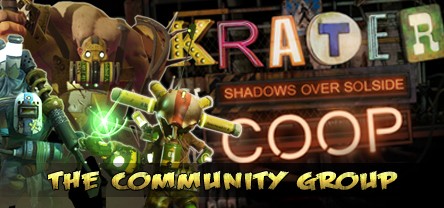 Krater - Official Game Group
1,240 Members
|
76 In-Game
|
282 Online
|
0 In Group Chat
Krater brings you far into the future of a post-apocalyptic Sweden. Once home to IKEA, Vikings and Minecraft, today its primitive inhabitants scavenge the lush overgrown world for technological artifacts.

Join the other freediggers of Krater in the Official Game Group. Learn more about the game and discuss your adventures in the Underside!
Official Krater Website

Krater Coop release October 23

Click on any of the images below to make it your new profile avatar.
Hi everyone,
Although our official Steam Store is not yet up, you can pre-order Krater Collector's Edition from Fatshark's own store and get access to the pre-release version of the game already today! You'll get it at a steal as well, at the moment of writing the price is only €12.99. Compare this to the planned release price €21.99!
You'll find Fatshark's store at
http://store.fatshark.se/
.
Help us with the finishing touches by getting the game before release and giving us your feedback!
See you in the Underside...
See all 16 comments
1 event in the next 2 weeks
All event times are automatically displayed in your local system time zone
View all events