Resmî Grup
Iron Grip: Marauders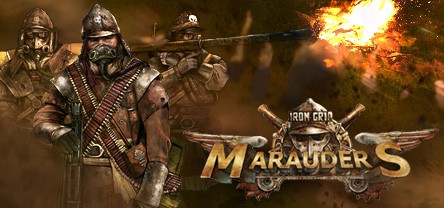 Iron Grip: Marauders
400 Üye
|
21 Oyunda
|
64 Çevrimiçi
|
0 Grup Sohbetinde
Iron Grip: Marauders is ISOTX's latest expansion of the Iron Grip Universe.
Iron Grip: Marauders is a free-to-play, strategy browser game unlike any other! Become captain of your own airship and lead your army to victory! Play awesome 3D turn-based tactical battles against the AI or other players. .
ISOTX

Iron Grip: Marauders

Aşağıdaki resimlerin herhangi birisine tıklayarak yeni avatarınız yapabilirsiniz.
Önümüzdeki 2 hafta içinde 1 etkinlik yapılacak
Tüm etkinlik zamanları otomatik olarak yerel saatinizde gösterilmektedir.
Tüm etkinlikler