Gruppo ufficiale
Iron Grip: Marauders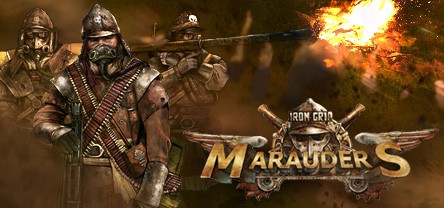 Iron Grip: Marauders
399 Membri
|
21 In gioco
|
70 Online
|
0 In chat di gruppo
Iron Grip: Marauders is ISOTX's latest expansion of the Iron Grip Universe.
Iron Grip: Marauders is a free-to-play, strategy browser game unlike any other! Become captain of your own airship and lead your army to victory! Play awesome 3D turn-based tactical battles against the AI or other players. .
ISOTX

Iron Grip: Marauders

Clicca su una delle immagini sottostanti per impostarla come avatar del tuo profilo.
1 evento nelle prossime 2 settimane
Tutti gli orari degli eventi sono visualizzati automaticamente nel tuo fuso orario locale.
Mostra tutti gli eventi