Groupe officiel
Guns of Icarus Online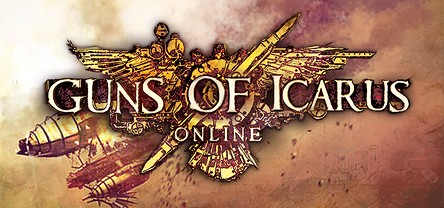 52,876 Membres
|
2997 En jeu
|
10,041 En ligne
|
0 dans le chat de groupe
This is the official group for Guns of Icarus Online, the team-based multiplayer online airship combat game set in a steampunk/dieselpunk-inspired, post-apocalyptic world. Captain or serve as crew aboard an airship with your friends and fly into battle to win wealth and glory. With a good ship and the right crew, you can dominate the skies!
Main Website

Facebook Page

Twitter

1 événement au cours des deux prochaines semaines
Les horaires de tous les événements sont affichés automatiquement dans le fuseau horaire de votre système local.
Afficher tous les événements