공식 그룹
Gotham City Impostors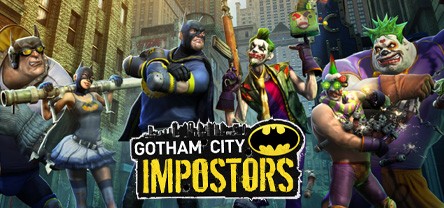 Gotham City Impostors
1,329 회원
|
55 게임 중
|
212 온라인
|
0 그룹 채팅 중
Hatched from the twisted minds at Monolith Productions, Gotham City Impostors is a download-only multiplayer FPS that pits violent vigilantes dressed up like Batman against craven criminals dressed up like the Joker in open warfare on the streets of Gotham City.
Gotham City Impostors

Twitter

Facebook

아래의 이미지 중 하나를 클릭하여 새로운 프로필 아바타로 만드십시오.
앞으로 2주 동안 1개 행사가 있습니다.
모든 행사 시간은 자동으로 사용자 시스템의 표준 시간대로 표시됩니다.
모든 행사 보기