Virallinen ryhmä
Gotham City Impostors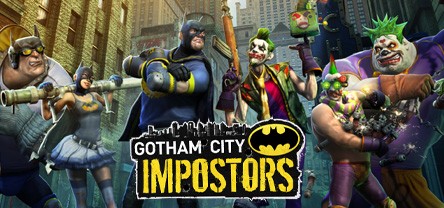 Gotham City Impostors
1,658 jäsentä
|
97 pelissä
|
326 paikalla
|
0 ryhmäkeskustelussa
Hatched from the twisted minds at Monolith Productions, Gotham City Impostors is a download-only multiplayer FPS that pits violent vigilantes dressed up like Batman against craven criminals dressed up like the Joker in open warfare on the streets of Gotham City.
Gotham City Impostors
Twitter
Facebook
Voit valita alla olevista kuvista uuden avatarin profiiliisi napsauttamalla kuvaa.
1 tapahtuma seuraavan 2 viikon aikana
Kaikki tapahtumat näytetään automaattisesti paikallisen aikavyöhykkeen ajassa.
Näytä kaikki