Gruppo ufficiale
Gotham City Impostors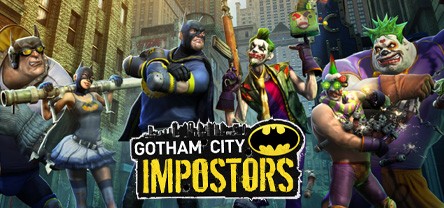 Gotham City Impostors
1,320 Membri
|
96 In gioco
|
305 Online
|
0 In chat di gruppo
Hatched from the twisted minds at Monolith Productions, Gotham City Impostors is a download-only multiplayer FPS that pits violent vigilantes dressed up like Batman against craven criminals dressed up like the Joker in open warfare on the streets of Gotham City.
Gotham City Impostors

Twitter

Facebook

Clicca su una delle immagini sottostanti per impostarla come avatar del tuo profilo.
1 evento nelle prossime 2 settimane
Tutti gli orari degli eventi sono visualizzati automaticamente nel tuo fuso orario locale.
Mostra tutti gli eventi