Grupo oficial
Dead Horde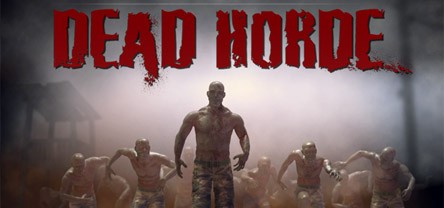 Dead Horde
744 Miembros
|
80 Jugando
|
185 En línea
|
0 En el chat del grupo
As a survivor of the mutant virus together with a comrade or alone, you must make your way through the city levels, every new area uncovering new challenges to overcome and mutants to destroy. With a large variety of weapons at your disposal, together you must wipe out the hordes of flesh eating mutants. On the way you can use vehicles or kill the horde on foot, but teamwork is the key to survive the DEAD HORDE...
Dead Horde

Facebook Dead Horde page

Haz clic en cualquiera de las siguientes imágenes para convertirla en el nuevo avatar de tu perfil.
1 evento en las próximas 2 semanas
Todas las horas de los eventos se muestran automáticamente en tu franja horaria local.
Ver todos los eventos