Gruppo ufficiale
Dead Horde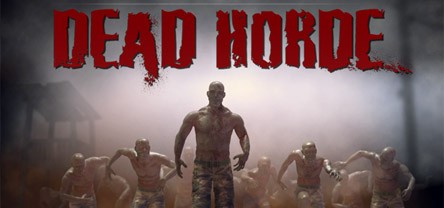 Dead Horde
767 Membri
|
45 In gioco
|
132 Online
|
0 In chat di gruppo
As a survivor of the mutant virus together with a comrade or alone, you must make your way through the city levels, every new area uncovering new challenges to overcome and mutants to destroy. With a large variety of weapons at your disposal, together you must wipe out the hordes of flesh eating mutants. On the way you can use vehicles or kill the horde on foot, but teamwork is the key to survive the DEAD HORDE...
Dead Horde

Facebook Dead Horde page

Clicca su una delle immagini sottostanti per impostarla come avatar del tuo profilo.
1 evento nelle prossime 2 settimane
Tutti gli orari degli eventi sono visualizzati automaticamente nel tuo fuso orario locale.
Mostra tutti gli eventi