Groupe officiel
Dead Horde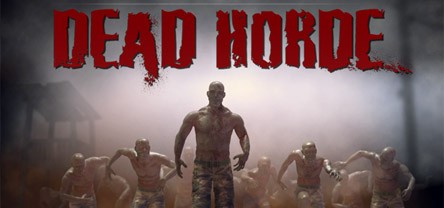 Dead Horde
919 Membres
|
47 En jeu
|
131 En ligne
|
0 dans le chat de groupe
As a survivor of the mutant virus together with a comrade or alone, you must make your way through the city levels, every new area uncovering new challenges to overcome and mutants to destroy. With a large variety of weapons at your disposal, together you must wipe out the hordes of flesh eating mutants. On the way you can use vehicles or kill the horde on foot, but teamwork is the key to survive the DEAD HORDE...
Dead Horde

Facebook Dead Horde page

Cliquez sur une des images ci-dessous pour en faire votre nouvel avatar.
1 événement au cours des deux prochaines semaines
Les horaires de tous les événements sont affichés automatiquement dans le fuseau horaire de votre système local.
Afficher tous les événements