Official Group
Conversion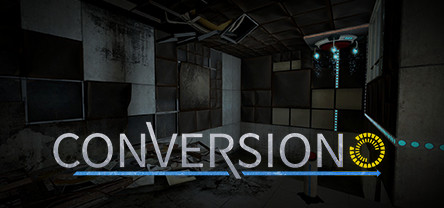 36,141 Members
|
3488 In-Game
|
10,705 Online
|
0 In Group Chat
No information given.
Click on any of the images below to make it your new profile avatar.
Greetings from Team Conversions. We are sorry to announce that there will be a slight delay in Conversion Demo release.
Most of our dev team members are located in both Ukraine and Russia. As you may have heard, there is a political crisis currently happening in Ukraine, and tensions are very high between Ukraine and Russia. I don't want to imagine the worst, but some analysts believe we are on the edge of war.
We are getting so many reports, facts, rumors, and gossip from so many sources all the time, and trying to make sense of it all is very difficult and time-consuming.
As you can imagine, it makes it very hard to work on game development in such an atmosphere! Therefore, we will have to delay the demo release for at least three months while we focus on the events in our respective countries and also to finish the work on the demo. [/b]
What's left:
Bug fixes for the second and fourth chapters

Main character model

Voice acting for GLaDOS, Administration Core, Security Core and Secret Character (in both Russian and English)

Scripting and adding sounds and voices to maps

Videos for introducing new testing elements

Video for main menu

Some retexturing work for HD Remake

Linux build testing
We have also made a working build of the mod for Linux.
Our core dev team is very talented and dedicated to this project, however due to the scope of the mod, we are reaching out to the community for people who would like to volunteer to help.
We are currently looking for: (for free)
Source mappers (hammer work)

Model makers (need to know how to export models for source)

Translators (Russian-to-English)

Russian voice actors (we need people with good microphones and with some experience)

Scripters, scene makers (on Source, of course)
If you would like to apply for one of the above, please send me an email at
patrstarr@gmail.com
with subject
"Conversion dev team candidate"
(please don't email me to ask for a copy of the demo; I won't give it out before the release, or if you are not yet a member of our dev team)
Thank you for your time, and please accept our apologies for the delay.
[RUS TRANSLATION]
Задержка выхода Демо версии Conversion и набор в команду
Команда разработчиков Конверсии приветствует вас. К сожалению, мы вынуждены сообщить, что релиз Дэмо-версии Конверсии задерживается.
Причина такой задержки простая: большинство членов нашей команды разработчиков проживают как в Украине так и в России. Как вы уже знаете, сейчас у нас в Украине политический кризис, а также накал в отношениях между Украиной и Россией. Не хочется каркать, но некоторые аналитики говорят, что мы на пороге войны.
Кроме того, из-за тонны информации, новостей, фактов и слухов, которые приходят в течении всего дня - нам очень сложно работать. Мы просим у вас хотя бы 3 месяца задержки, чтобы восстановить рабочую обстановку и закончить дела, которые остались.
Работа, которую осталось сделать:
Исправление багов второй и четвёртой глав

Модель главного персонажа

Озвучка ГЛаДОС, Административного Модуля, Модуля Безопасности и Секретного Персонажа (как на русском так и на английском)

Закончить со скриптингом и добавить звуки и голоса в карты

Сделать видео, которые презентуют новые тестовые элементы.

Видео для главного меню

Некоторую работу по текстурингу для HD Remake

Протестить билд на Линуксе
Мы также сделали работающий билд Конверсии на Линуксе
У нас очень сильная команда разработчиков, но нас недостаточно для такого огромного мода.
Мы набираем людей в команду (на добровольно-бесплатной основе):
Мапперы на Source (работа с хаммером)

Моделлеры (Вы должны уметь экспортировать модели в формате используемом на движке Source)

Переводчики (с Русского на Английский)

Актёры русской озвучки (нам нужен человек с хорошим микрофоном и с толикой опыта)

Скриптеры, создатели сцен (на Source конечно же)
Если вы подходите к одной из вышеперечисленных должностей, пожалуйста напишите на мой e-mail:
patrstarr@gmail.com
с темой
" Conversion кандидат в команду разработчиков "
(пожалуйста не пишите на мой e-mail если хотите попросить у меня дэмо-версию, я не отдам его до релиза или времени когда вы будете полноправным членом нашей команды разработчиков)
Спасибо за ваше терпение, прошу принять наши извинения за задержку релиза Дэмо-версии.
See all 249 comments
1 event in the next 2 weeks
All event times are automatically displayed in your local system time zone
View all events