Offizielle Gruppe
Booster Trooper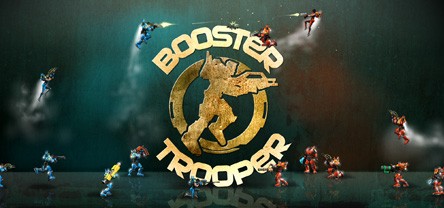 Booster Trooper Official Group
525 Mitglieder
|
28 Im Spiel
|
85 Online
|
0 im Gruppenchat
Booster Trooper is the future of multiplayer platform shooters. It provides tons of fun with its fast paced action and larger-than-life weapons. You can run or fly around the map, blasting your enemies to bits with bullets, rockets, grenades, magma and other weapons from your arsenal.
Booster Trooper

Booster Trooper Forum

1 Event in den nächsten zwei Wochen
Alle Eventzeiten werden automatisch in Ihrer Ortszeit angezeigt.
Alle Events