Virallinen ryhmä
Booster Trooper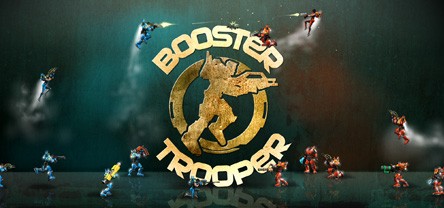 Booster Trooper Official Group
521 jäsentä
|
48 pelissä
|
126 paikalla
|
0 ryhmäkeskustelussa
Booster Trooper is the future of multiplayer platform shooters. It provides tons of fun with its fast paced action and larger-than-life weapons. You can run or fly around the map, blasting your enemies to bits with bullets, rockets, grenades, magma and other weapons from your arsenal.
Booster Trooper

Booster Trooper Forum

1 tapahtuma seuraavan 2 viikon aikana
Kaikki tapahtumat näytetään automaattisesti paikallisen aikavyöhykkeen ajassa.
Näytä kaikki