Grupo Oficial
Bejeweled 3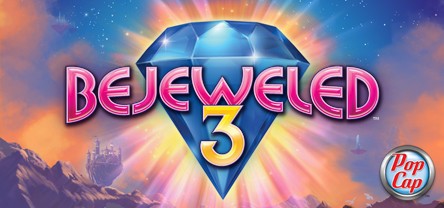 Bejeweled 3 - The puzzle game you just can't quit!
750 Membros
|
67 A jogar
|
211 Online
|
0 Em chat de grupo
Bejeweled 3 is the most addictive puzzle game you will EVER play! With modes like the fast and furious Diamond Mine, strategically sweet Butterflies mode and the cool and calm, never-ending Zen mode, Bejeweled 3 has something for everyone!
Bejeweled 3 on Facebook

Clica em qualquer imagem abaixo para torná-la no teu novo avatar de perfil.
1 evento nas próximas 2 semanas
Todas as horas dos eventos são automaticamente apresentadas no fuso horário do teu sistema local
Ver todos os eventos