Gruppo ufficiale
Bejeweled 3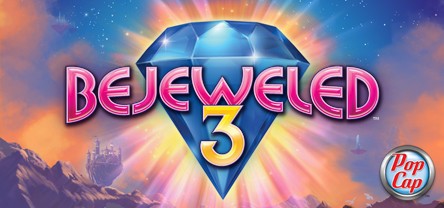 Bejeweled 3 - The puzzle game you just can't quit!
806 Membri
|
48 In gioco
|
170 Online
|
0 In chat di gruppo
Bejeweled 3 is the most addictive puzzle game you will EVER play! With modes like the fast and furious Diamond Mine, strategically sweet Butterflies mode and the cool and calm, never-ending Zen mode, Bejeweled 3 has something for everyone!
Bejeweled 3 on Facebook

Clicca su una delle immagini sottostanti per impostarla come avatar del tuo profilo.
1 evento nelle prossime 2 settimane
Tutti gli orari degli eventi sono visualizzati automaticamente nel tuo fuso orario locale.
Visualizza tutti gli eventi