Virallinen ryhmä
Bejeweled 3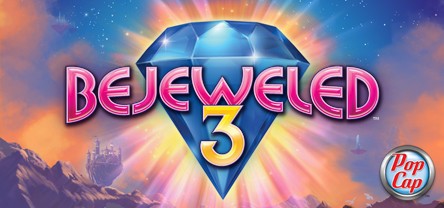 Bejeweled 3 - The puzzle game you just can't quit!
1,917 jäsentä
|
128 pelissä
|
368 Paikalla
|
0 ryhmäkeskustelussa
Bejeweled 3 is the most addictive puzzle game you will EVER play! With modes like the fast and furious Diamond Mine, strategically sweet Butterflies mode and the cool and calm, never-ending Zen mode, Bejeweled 3 has something for everyone!
Bejeweled 3 on Facebook

Voit valita alla olevista kuvista uuden avatarin profiiliisi napsauttamalla kuvaa.
1 tapahtuma seuraavan 2 viikon aikana
Kaikki tapahtumat näytetään automaattisesti paikallisen aikavyöhykkeen ajassa.
Näytä kaikki