Groupe officiel
Amnesia: The Dark Descent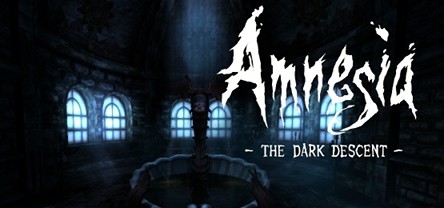 Curse
14,837 Membres
|
732 Dans le jeu
|
2,443 En ligne
|
0 Dans un chat de groupe
If you join this group you must get a friend to join within 24 hours or else the shadow will devour you!
Frictional Games Blog

Frictional Games Facebook

We are running a custom story competition at
http://vote.frictionalgames.com
.
Go there, check out the custom stories people have created, vote for your favourite in each category and if you like, enter your email for a chance to win a t-shirt!
What sort of t-shirt?
It's an awesome "That is not traditional fire"-Amnesia t-shirt as worn by yours truly at this years GDC!
If you are unsure where this quote comes from, check out this YouTube clip...
http://www.youtube.com/watch?v=loSzpvq73FY
Of course the makers of the winning custom stories will get a t-shirt as well... And perhaps a little extra bonus.
Voir les 23 commentaires
1 événement au cours des deux prochaines semaines
Les horaires de tous les événements sont affichés automatiquement dans le fuseau horaire de votre système local.
Afficher tous les événements