Grupo oficial
Ace of Spades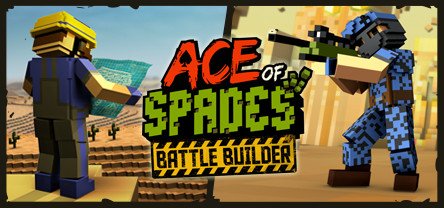 Ace of Spades - It's like war, only better!
9,831 Miembros
|
682 Jugando
|
1,723 En línea
|
1 En chat de grupo
Say hello to the creative shooter. Create your battleground, destroy it, then create it again. It's construction, combat and creativity.

It's like war, only better.
Ace of Spades
Facebook
Twitter
Haz clic en cualquiera de las siguientes imágenes para convertirla en el nuevo avatar de tu perfil.
6 eventos en las próximas 2 semanas
Todas las horas de los eventos se muestran automáticamente en tu franja horaria local.
Ver todos los eventos