Groupe officiel
Ace of Spades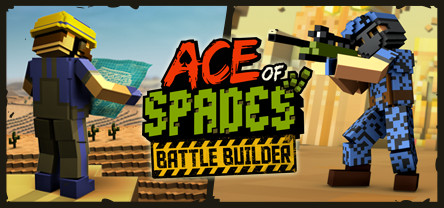 Ace of Spades - It's like war, only better!
27,025 Membres
|
1537 En jeu
|
4,329 En ligne
|
2 dans le chat de groupe
Say hello to the creative shooter. Create your battleground, destroy it, then create it again. It's construction, combat and creativity.

It's like war, only better.
Ace of Spades

Facebook

Twitter

Cliquez sur une des images ci-dessous pour en faire votre nouvel avatar.
1 événement au cours des deux prochaines semaines
Les horaires de tous les événements sont affichés automatiquement dans le fuseau horaire de votre système local.
Afficher tous les événements