Virallinen ryhmä
Ace of Spades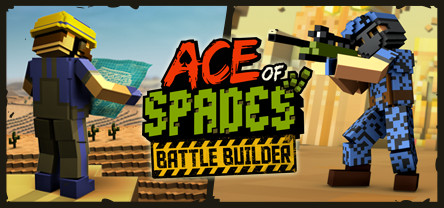 Ace of Spades - It's like war, only better!
24,710 jäsentä
|
1076 pelissä
|
3,370 Paikalla
|
1 ryhmäkeskustelussa
Say hello to the creative shooter. Create your battleground, destroy it, then create it again. It's construction, combat and creativity.

It's like war, only better.
Ace of Spades

Facebook

Twitter

Voit valita alla olevista kuvista uuden avatarin profiiliisi napsauttamalla kuvaa.
1 tapahtuma seuraavan 2 viikon aikana
Kaikki tapahtumat näytetään automaattisesti paikallisen aikavyöhykkeen ajassa.
Näytä kaikki