Virallinen ryhmä
Trine

5,657 jäsentä
|
185 pelissä
|
853 paikalla
|
2 ryhmäkeskustelussa
Ei tietoja.
Voit valita alla olevista kuvista uuden avatarin profiiliisi napsauttamalla kuvaa.
We launched a
beta
[www.frozenbyte.com]
of the Enchanted Edition on Steam in June, and now we are happy to report the time has come for the official launch.
Check out the launch trailer below and prepare to be enchanted. :)
https://www.youtube.com/watch?v=H4sMJdAP2-4&feature=youtu.be
You can read more about the Enchanted Edition from our
blog
[www.frozenbyte.com]
and from the
Trine Enchanted Edition page
[www.frozenbyte.com]
at our website. The short version below:
The Enchanted Edition is a free update for Trine with added features, such as the online multiplayer. The updated version does not impact the original game. Instead, both versions are available and can be selected from the game launcher. At the moment the Enchanted Edition is only available in Steam for Windows, but we will be adding the Mac and Linux versions afterwards.
We also want to give
big
thanks to the Steam community! We have received lots of support and help with the beta. Working on the Enchanted Edition for you wonderful people has been great.
But enough, talk, right? We'll shut up (in a bit) and leave you a screenshot featuring the three heroes below. You can see more enchanting screenshots from our blog post. Have fun playing! :)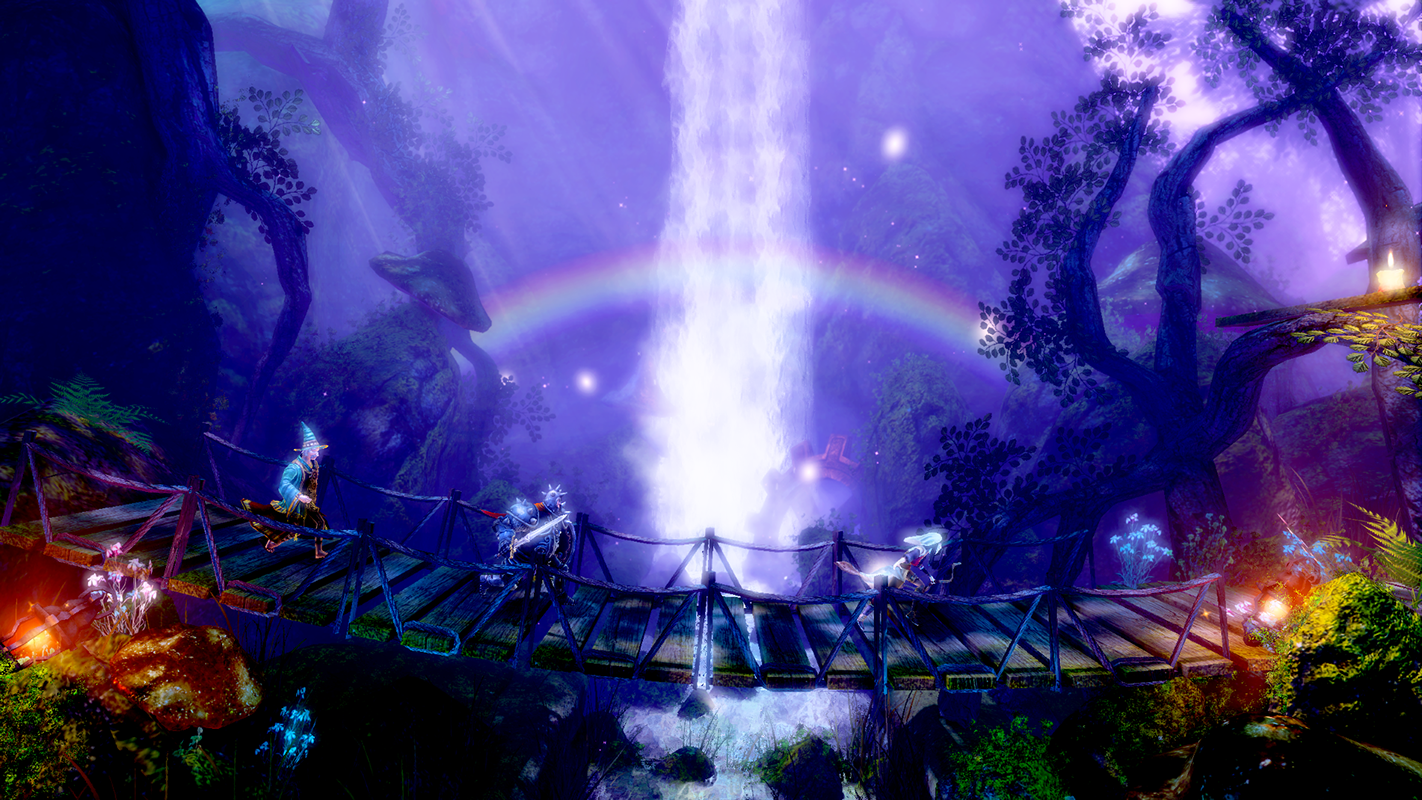 Katso kaikki 102 kommenttia
1 tapahtuma seuraavan 2 viikon aikana
Kaikki tapahtumat näytetään automaattisesti paikallisen aikavyöhykkeen ajassa.
Näytä kaikki