Virallinen ryhmä
Tabletop Simulator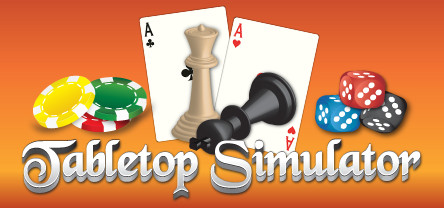 95,899 jäsentä
|
6286 pelissä
|
23,303 Paikalla
|
0 ryhmäkeskustelussa
Tabletop Simulator is the only simulator where you can let your aggression out by flipping the table! There are no rules to follow: just you, a physics sandbox, and your friends. Make your own games and play how YOU want! Unlimited gaming possibilities!
Berserk Games

Facebook

Twitter

Voit valita alla olevista kuvista uuden avatarin profiiliisi napsauttamalla kuvaa.
1 tapahtuma seuraavan 2 viikon aikana
Kaikki tapahtumat näytetään automaattisesti paikallisen aikavyöhykkeen ajassa.
Näytä kaikki