THE HAUNTING IS HERE!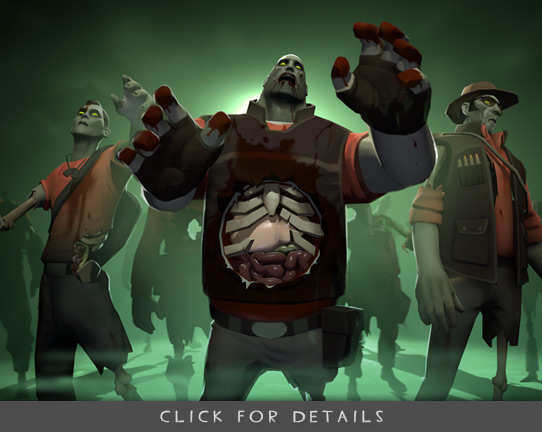 [www.teamfortress.com]
In much the same way that most of the characters in the 1983 haunted elevator movie "The Lift" were warned – repeatedly - to take the stairs, we warned you that the frankly terrifying
Scream Fortress Halloween event
[www.teamfortress.com]
was coming. And now it's here, and you're scared, and you don't have anyone to blame but yourself. This year, you'll experience the tear-squirting terror of being trapped in a living nightmare with a vindictive ghost, just like everyone in M. Night Shyamalan's epic of elevator haunting, "Devil". Before we get to the horror proper, though, we'd like to thank everyone in the community who contributed such terrific items on short notice. Alright, enough talking. As female reporter Jennifer says just before the final elevator battle in "The Shaft": It's going DOWN!

17
Rate up