The Mecha Update is Live!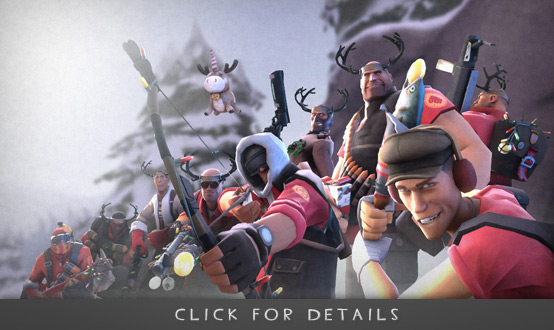 [www.teamfortress.com]
This is not a test blog post! You are not dreaming! This is actually happening! Go get it! There is nothing more to say! We're still talking! Amazingly, you're still reading! This is getting weird! Well, we're going to end this blog post now! You can keep reading it if you want, we guess, but we're going to stop writing! Okay, we're still writing! And you're still reading. You don't feel remorse or fear or eye strain and you will never, ever give up until all these words are read! You are the greatest reader of ALL TIME and this is the "300" of reading! Only instead of getting killed by Persians, we're going to suggest you simply go check out the brand new, incredibly convenient
Mann Co. Online Store
[store.teamfortress.com]
. There's a bunch of words there that need reading. Plus pictures.

12
Valorar positivamente