Vote Now! Help Me Beat Up a Doctor!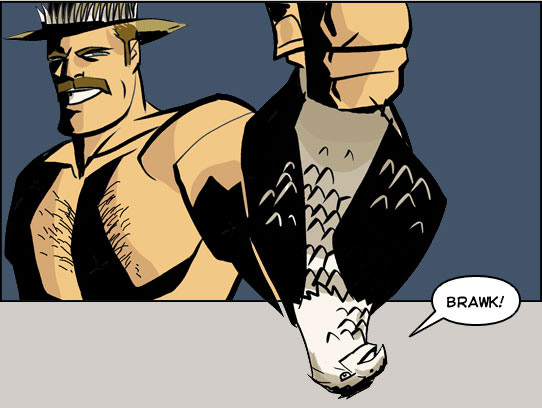 First order of business: Some DAMNED WEBSITE is asking any no-nothing mope with a keyboard and an opinion the preposterously self-evident question of whether I can
BEAT UP A DOCTOR IN A FIGHT
[www.darkhorse.com]
. Let's put aside that unlike with Mann Co., when a customer isn't wholly satisfied with a doctor's services, the doctor won't even CHALLENGE THAT CUSTOMER TO A FIGHT. In fact, he CAN'T challenge that customer to a fight, since doctors take a cringing oath of cowardice to "do no harm". Let's also put aside the fact that this contest doesn't even specify what SORT of fight this doctor and I would would be engaged in. (Let me answer that: A VERY SHORT ONE.)
Let's ignore all that and stick to the facts: I have PERSONALLY MANSLAUGHTERED 1,593 physicians in various forms of unarmed and/or unwilling combat, and let me tell you, that statistic carries a lot of weight at the doctor's office. Let's just say a "Beaten to Death in the Head by Fists" can turn into a "Natural Causes" on a coroner's report PRETTY FAST when you're cracking the right knuckles at the right people.
Still, if some online poll insists on propagating lies that I can be bested in fisticuffs by any Scottish-Japanese doctor who wants to throw on a ski mask, then I must turn to YOU, the fine customers of Mann Co.'s top-notch line of occasionally combustible products, to PUT THAT LIE TO REST.
Click here
[www.darkhorse.com]
, and RIGHT an INTERNET WRONG with your FINGER-FIST.
In other news, one of you FINALLY REMEMBERED that the U.S. postal service is a THING THAT EXISTS and answered the conundrum I posed during the Manniversary update about
making an ostrich disappear
[www.teamfortress.com]
: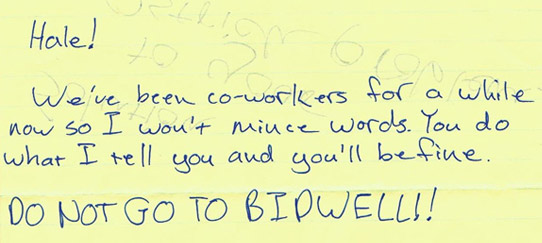 [www.teamfortress.com]
Thank you, PVO, for your (relatively)
prompt reply
[www.teamfortress.com]
. Far too late to be useful, of course, as the police knocked in the door to my office weeks ago and I was forced to think on the spot (I ate the ostrich). But you get a hearty Mann Co. RELAXED-FIST CLAPPING SOUND for your inventive solution to my problem.
I have manslaughtered 1,593 physicians,
Saxton Hale

0
Arvostele