The Australian Christmas Update is HERE!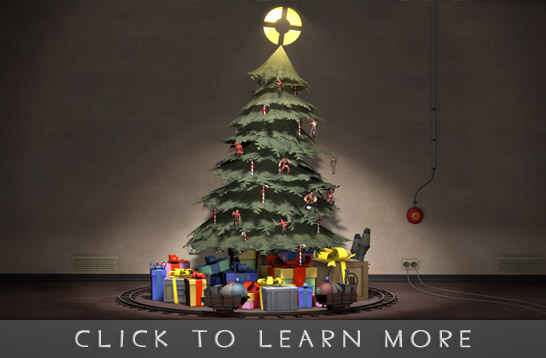 [www.teamfortress.com]
Board up your chimneys! Bury your milk and cookies in the yard! Load your shotguns and stuff all of your turkeys!
This year's holiday update
[www.teamfortress.com]
is here!
"Wait, which holiday?" you may be wondering. "Australian Christmas? Or Smissmas?" Both!
Read this comic
[www.teamfortress.com]
to find out what happens when holidays collide! Two special days enter the squared circle! ONLY ONE LEAVES!
In the spirit of Australian Christmas/Smissmas/Your Holiday Here, we'd like to give a few shout-outs to all the hardworking boys and girls who made this update possible. First, a big thanks to all our community holiday item creators. Thanks also to the Dr. Grordbort guys for their cool retro-futuristic Engie and Pyro weapons. If you think they look nice in-game, wait'll you see their real-life equivalents, on sale right now at
http://www.drgrordborts.com
!

1
Tetszik