Gruppo ufficiale
Team Fortress 2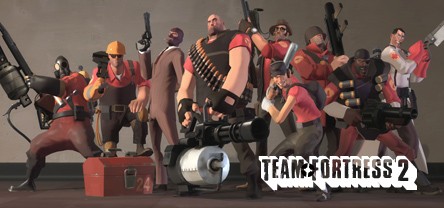 TF2 in a nutshell
1,009,180 Membri
|
57037 In gioco
|
184,173 Online
|
6 In chat di gruppo
Team Fortress® 2 (TF2) is the sequel to the game that put class-based, multiplayer team warfare on the map. Play as the flame-throwing Pyro, the room clearing Heavy, or the Spy, a master of disguises. Other classes include: Scout, Sniper, Medic, Engineer, Demoman, or Soldier.
Official Blog

Contribute Site

Community Avatars

Clicca su una delle immagini sottostanti per impostarla come avatar del tuo profilo.
1 evento nelle prossime 2 settimane
Tutti gli orari degli eventi sono visualizzati automaticamente nel tuo fuso orario locale.
Mostra tutti gli eventi