Groupe officiel
Team Fortress 2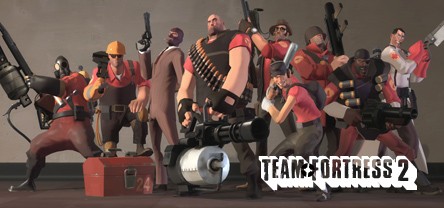 TF2 in a nutshell
1,017,065 Membres
|
52897 En jeu
|
169,841 En ligne
|
8 dans le chat de groupe
Team Fortress® 2 (TF2) is the sequel to the game that put class-based, multiplayer team warfare on the map. Play as the flame-throwing Pyro, the room clearing Heavy, or the Spy, a master of disguises. Other classes include: Scout, Sniper, Medic, Engineer, Demoman, or Soldier.
Official Blog

Contribute Site

Community Avatars

Cliquez sur une des images ci-dessous pour en faire votre nouvel avatar.
1 événement au cours des deux prochaines semaines
Les horaires de tous les événements sont affichés automatiquement dans le fuseau horaire de votre système local.
Afficher tous les événements