Επίσημη ομάδα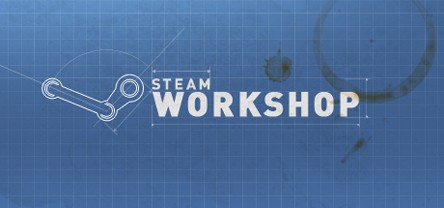 Contribute to the future of your favorite Steam games!
522,215 Μέλη
|
19110 Σε παιχνίδι
|
66,002 Συνδεδεμένος
|
2 Σε ομαδική συνομιλία
Ever dreamed of seeing your brilliant ideas come to life in games played by millions of people? Now you can, with the Steam Workshop. Here you can submit, find, rate, and download new content and modifications for your favorite Steam games.

Different games may use the Steam Workshop in different ways, but everything here is created by members of the Steam community, just like you.
The Workshop

1 συμβάν στις επόμενες 2 εβδομάδες
Όλες οι ώρες των συμβάντων εμφανίζονται αυτόματα στην τοπική ζώνη ώρας του συστήματός σας
Προβολή όλων των συμβάντων