Gruppo ufficiale
Serious Sam HD: The Second Encounter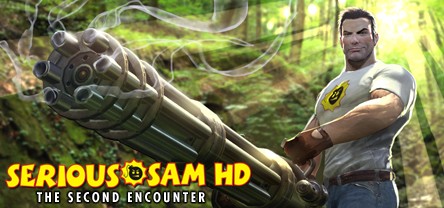 9,980 Membri
|
376 In gioco
|
1,294 Online
|
1 In chat di gruppo
The glorious high-definition (HD) chaos continues in Serious Sam HD: The Second Encounter, the highly anticipated arcade action FPS sequel to the Serious Sam HD: The First Encounter.

Developed by Croteam and powered by the Serious Engine 3, Serious Sam HD: The Second Encounter combines spectacularly enhanced visuals, including more polygons, higher resolution textures and more special effects like hippy and kid's mode, with trademark frantic gameplay for a non-stop action.
Official website

Croteam

Seriously! fan site and forums

Clicca su una delle immagini sottostanti per impostarla come avatar del tuo profilo.
1 evento nelle prossime 2 settimane
Tutti gli orari degli eventi sono visualizzati automaticamente nel tuo fuso orario locale.
Visualizza tutti gli eventi