Virallinen ryhmä
Serious Sam HD: The Second Encounter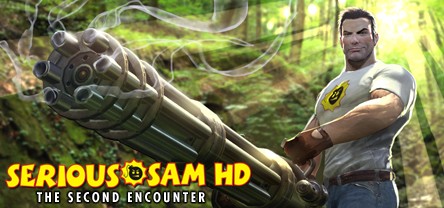 9,867 jäsentä
|
329 pelissä
|
1,132 paikalla
|
1 ryhmäkeskustelussa
The glorious high-definition (HD) chaos continues in Serious Sam HD: The Second Encounter, the highly anticipated arcade action FPS sequel to the Serious Sam HD: The First Encounter.

Developed by Croteam and powered by the Serious Engine 3, Serious Sam HD: The Second Encounter combines spectacularly enhanced visuals, including more polygons, higher resolution textures and more special effects like hippy and kid's mode, with trademark frantic gameplay for a non-stop action.
Official website

Croteam

Seriously! fan site and forums

Voit valita alla olevista kuvista uuden avatarin profiiliisi napsauttamalla kuvaa.
1 tapahtuma seuraavan 2 viikon aikana
Kaikki tapahtumat näytetään automaattisesti paikallisen aikavyöhykkeen ajassa.
Näytä kaikki