Officiële groep
Serious Sam HD: The Second Encounter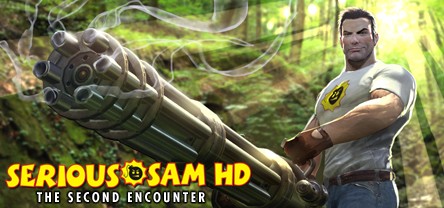 9,989 Leden
|
235 In-game
|
915 Online
|
1 in groepschat
The glorious high-definition (HD) chaos continues in Serious Sam HD: The Second Encounter, the highly anticipated arcade action FPS sequel to the Serious Sam HD: The First Encounter.

Developed by Croteam and powered by the Serious Engine 3, Serious Sam HD: The Second Encounter combines spectacularly enhanced visuals, including more polygons, higher resolution textures and more special effects like hippy and kid's mode, with trademark frantic gameplay for a non-stop action.
Official website

Croteam

Seriously! fan site and forums

Klik op een van de onderstaande avatars om hiervan de nieuwe avatar voor je profiel te maken.
1 evenement in de komende twee weken
Alle tijden voor evenementen worden automatisch in de tijden van jouw lokale tijdszone weergegeven
Alle evenementen weergeven