Hivatalos csoport
Red Faction: Guerrilla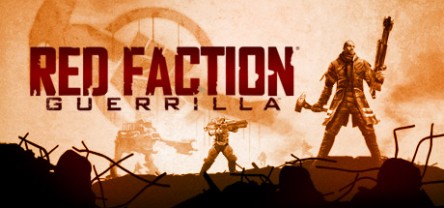 Better Red Than Dead
3,392 tag
|
241 Játékban
|
791 Online
|
1 a csoportban cseveg
Mars is your set piece. Grab your sledgehammer and take back Mars for the people.
Official community site for Red Faction: Guerrilla

RedFaction.com

Starting tomorrow, December 3rd, the Red Faction: Guerrilla Community Playdate will take place. Our goal is to get as many community members, friends, and random strangers online and participating in Multiplayer. While RFG features a whole bunch of varying competitive modes, we thought a small schedule of events may help to keep things interesting throughout the two days. This way, we can funnel people into specific modes and ensure that even new players to RFG will get the chance to experience the craziness that is a full game of Siege.
You can find full information, along with the schedule of events and swag giveaway opportunities over on the official community site, located at
http://community.redfaction.com/content/community-playdate-schedule-events
Mind a(z) 11 megjegyzés megnézése
1 előjegyzett esemény a következő 2 hétre
Az eseményidőpontok automatikusan a te helyi időzónád szerint jelennek meg
Összes esemény