Groupe officiel
Red Faction: Guerrilla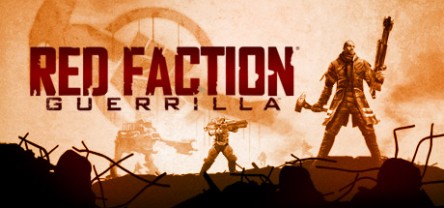 Better Red Than Dead
2,899 Membres
|
231 Dans le jeu
|
839 En ligne
|
1 Dans un chat de groupe
Mars is your set piece. Grab your sledgehammer and take back Mars for the people.
Official community site for Red Faction: Guerrilla

RedFaction.com

Starting tomorrow, December 3rd, the Red Faction: Guerrilla Community Playdate will take place. Our goal is to get as many community members, friends, and random strangers online and participating in Multiplayer. While RFG features a whole bunch of varying competitive modes, we thought a small schedule of events may help to keep things interesting throughout the two days. This way, we can funnel people into specific modes and ensure that even new players to RFG will get the chance to experience the craziness that is a full game of Siege.
You can find full information, along with the schedule of events and swag giveaway opportunities over on the official community site, located at
http://community.redfaction.com/content/community-playdate-schedule-events
Voir les 11 commentaires
1 événement au cours des deux prochaines semaines
Les horaires de tous les événements sont affichés automatiquement dans le fuseau horaire de votre système local.
Afficher tous les événements