Gruppo ufficiale
R.U.S.E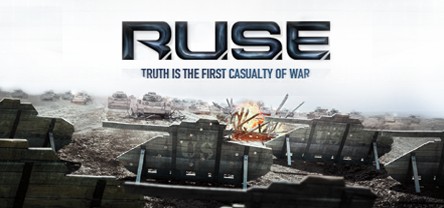 14,483 Membri
|
730 In gioco
|
2,544 Online
|
0 In chat di gruppo
Bluff your enemies to lead your nation to victory, controlling the action using views that range seamlessly from the heart of the battlefield to the full theatre of war.

In R.U.S.E, your brain is your ultimate weapon as you fight a war of perception, where your ability to deceive and mislead your enemy determines success. A first in a strategy game, R.U.S.E reinvigorates the genre by using deception to give new-found depth to the gameplay.
Don't miss a bit on the official website

Discuss the game on the official forums

Become a fan on Facebook

1 evento nelle prossime 2 settimane
Tutti gli orari degli eventi sono visualizzati automaticamente nel tuo fuso orario locale.
Mostra tutti gli eventi