Groupe officiel
Puzzle Agent 2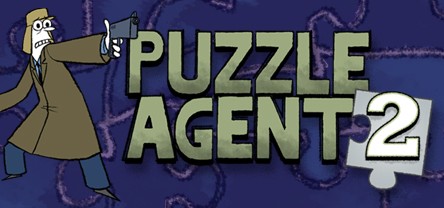 Puzzle Agent 2
581 Membres
|
34 Dans le jeu
|
108 En ligne
|
0 Dans un chat de groupe
Agent Nelson Tethers just solved the biggest case of his career. So why isn't he satisfied? There's still the case of a missing eraser factory foreman, a whispering madness is still creeping from mind to mind, and a troubling recurrence of... creatures... is lurking into the town.
Puzzle Agent 2

Grickle - Graham Annable

Telltale Games

1 événement au cours des deux prochaines semaines
Les horaires de tous les événements sont affichés automatiquement dans le fuseau horaire de votre système local.
Afficher tous les événements