Hivatalos csoport
Penguins Arena: Sedna's World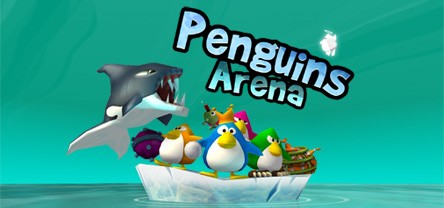 Save the Penguins, Save the World!
994 tag
|
63 Játékban
|
183 Online
|
0 a csoportban cseveg
Penguins Arena is a thrilling and innovative First Penguin Shooter with quick, hectic rounds and where the magic of reincarnation, combined with the supernatural ability to return to the game as a ghost, ensures that your character has every chance to change your tribe's fate, even in the afterlife.


To play with your friend on your server remember to create a "Multiplayer" game and to open/forward the 28000 through 28002 ports to your computer!
Official Website

Official Forums

Penguins Arena on Facebook

Profilod új avatárjának beállításához kattints az alábbi képek bármelyikére.
1 előjegyzett esemény a következő 2 hétre
Az eseményidőpontok automatikusan a te helyi időzónád szerint jelennek meg
Összes esemény